Becoming The Whitening Specialist
Specialty course
Author: Shannon Pace Brinker

Level: Advanced

Study time: X=6 hours

Video time: 7 hours

Exams: 5
Course overview
The Whitening Specialist will be committed to running the office's whitening program, including handling all whitening patients and their treatment. The ideal candidate for this position is motivated, possesses leadership qualities and administrative skills, and is someone with strong communication and interpersonal skills to ensure superior patient care and satisfaction.
Certification included
Learn to use all the related tools, walk into a job and be a rockstar from day one. The skill you need to become a real professional. Learn the tools used by the world's top professionals. Boost your confidence, master the field.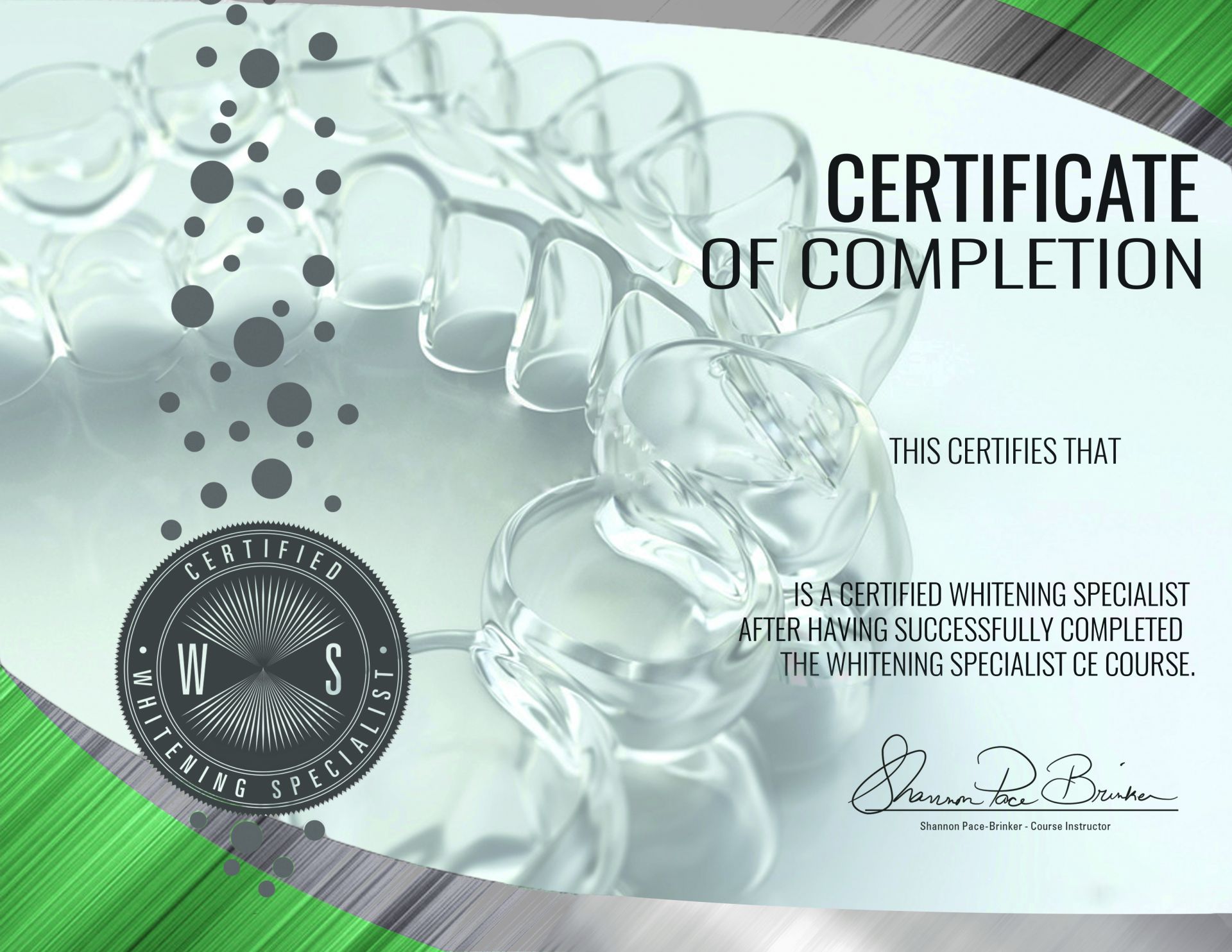 Conducting Whitening Consultation
For dental professionals to successfully provide this treatment, an understanding of how and for whom whitening works, what tips and techniques can be employed to establish the foundation for successful whitening, and a working knowledge of which products offer the most effective results for their patients are key.
Join our newsletter!
Get weekly updates on live streams, news and more right in your mailbox.